Every year 130,000 people throughout the world end up in a wheelchair on account of paraplegia. Including Andre van Rüschen. Since a car accident he can no longer feel his legs. In spite of this, he still walks every day.
In the meantime he even manages to climb steps on his own. Andre van Rüschen stands with one hand on the handrail and with the other hand supports himself on his walking stick. His legs negotiate one step at a time and when he reaches the top he smiles. Walking gives him a feeling of pure happiness.
For Andre is a paraplegic. His spinal cord was severed in a car accident in 2003 and since then he has not been able to feel his lower body. Despite this, he currently walks upright every day. An exoskeleton assumes the function of his legs. This is a mechatronic support and movement system where motors perform the movement of the hips and knees. The Israeli company ReWalk Robotic develops these systems and is already considered to be well established although the market for exoskeleton is still young. Their products are approved for private use in the US, Europe and other countries. More than 80 people currently have a ReWalk system at home. More than 120 training centers worldwide are equipped with these devices.
«It is such a great feeling, almost like floating.»
In 2012 Andre van Rüschen applied to ReWalk to be a test person and was then invited to London to a training camp. There he learned to stand, run and turn round with the exoskeleton. The controller works using a wristwatchlike control device and via shifting of weight. A carer provided him with assistance. Later the family man from Germany was able to move on his own. "It is such a great feeling, almost like floating. As soon as I strap on the exoskeleton, I just want to run, run, run."
When paraplegics can suddenly walk independently again, this has a positive psychological effect. "A different perspective again." "Meeting people at eye level." But not just that. Clinical studies have shown that walking and standing more is also good for your health. Exoskeleton users have an improved bladder and bowel function, more restful sleep and generally less pain, with the result that they need medication less often. Andre's frequent back pain and chronic bladder infection have also almost completely disappeared since he can walk again.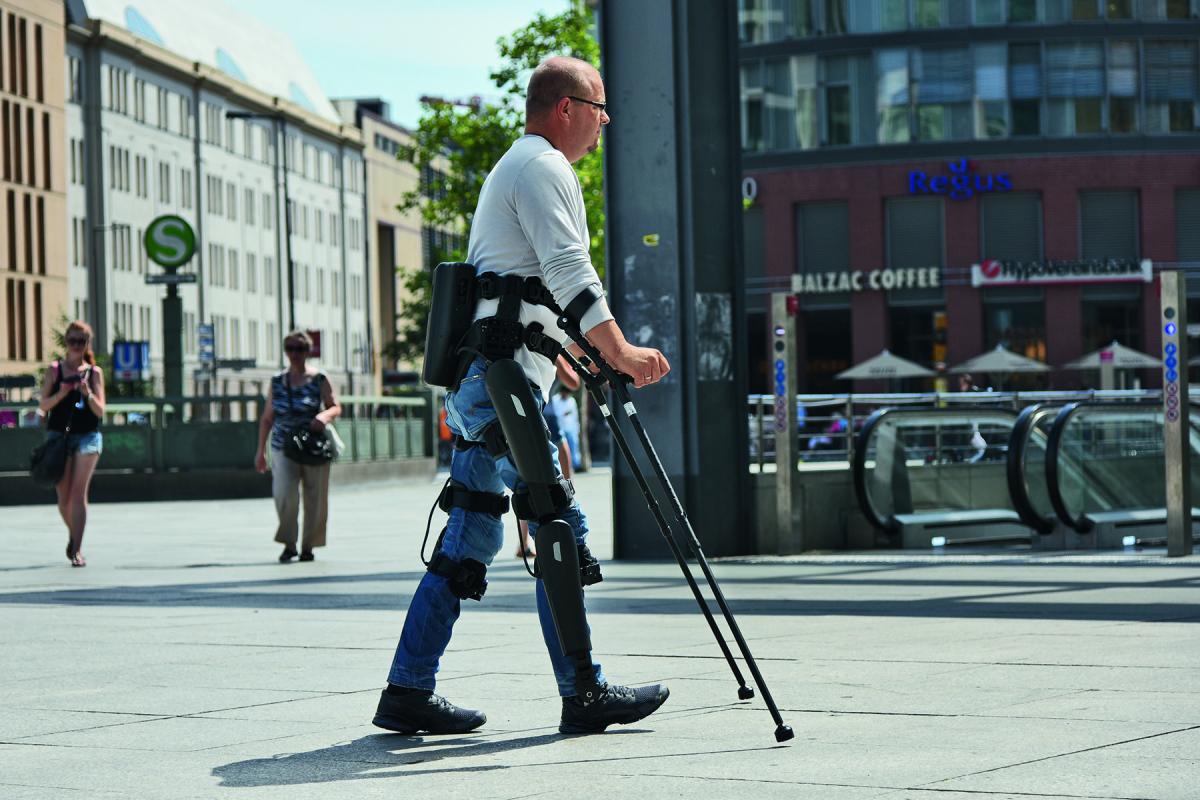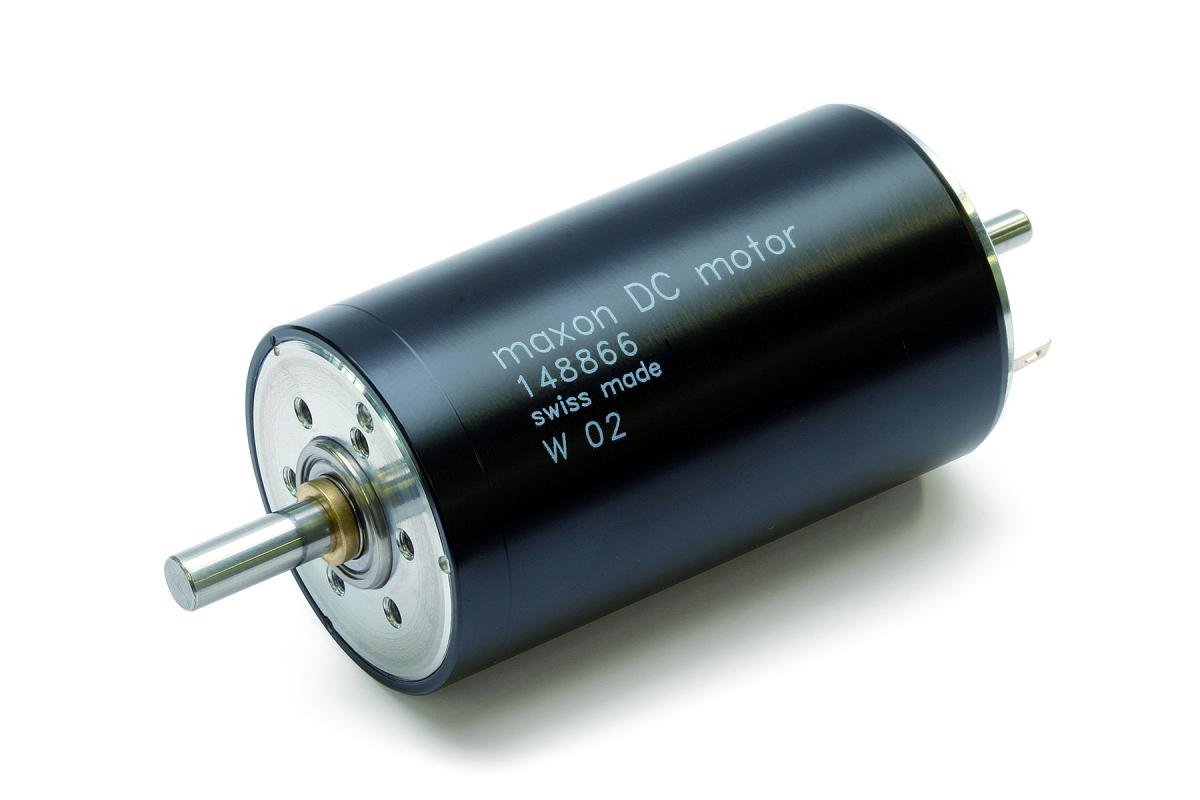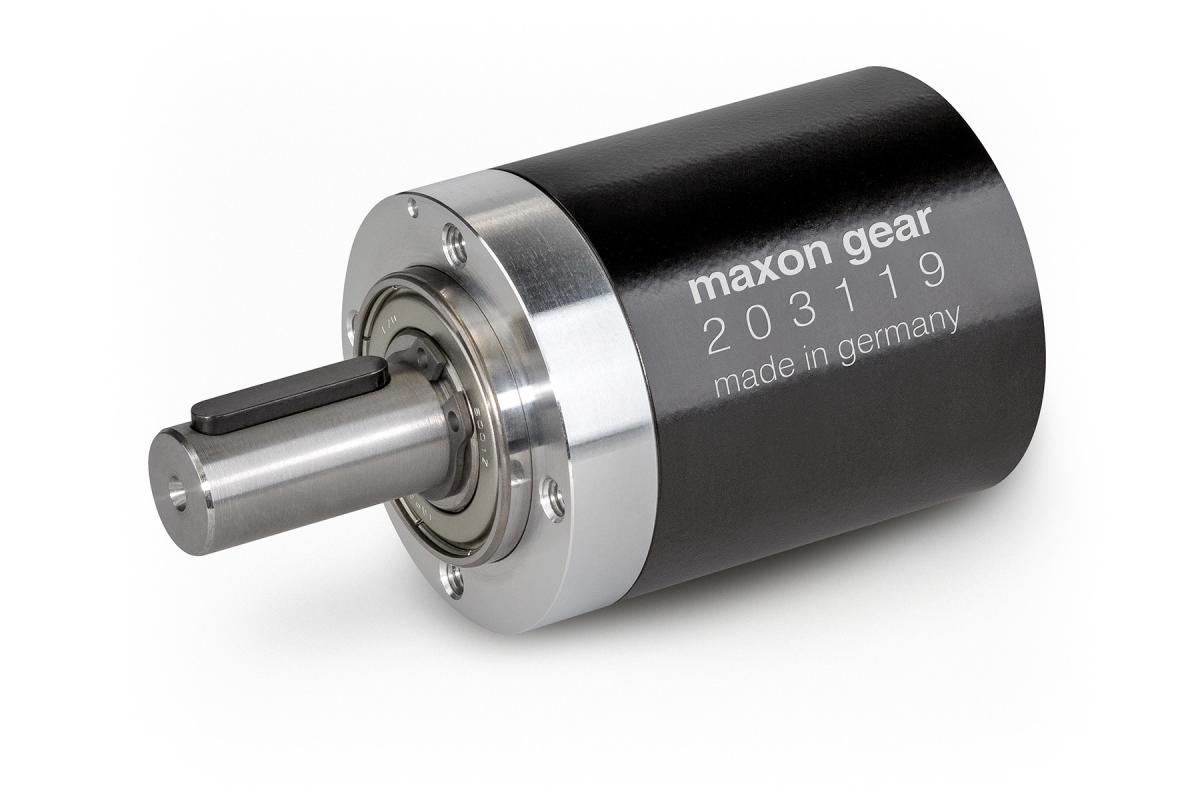 Quicker and therefore safer
The current model he uses is ReWalk 6.0. With previous systems, the battery had to be carried as a backpack. It is now built into the structure and provides power for one day. This means that the exoskeleton is completely self-supporting. It can be individually adjusted and is suitable for people up to 1.90 meters in height and weighing up to 100 kilograms. ReWalk has also developed a natural gait and increased walking speed to 2.6 kilometers per hour. Users are safer when walking among other pedestrians.
ReWalk uses four maxon brushed DC motors for the knee and hip movements. The RE 40 units are used in combination with a planetary gearhead GP 42 C, which is equipped with ceramic components. This significantly extends the service life of the drives, which is crucial when used in the 6.0 model. For according to ReWalk product manager Andreas Reinauer, the exoskeletons are designed for five years or one million steps. "For this reason the motors must be very reliable, low-maintenance and powerful yet small." We found the right partner in maxon motor: "Projects are executed professionally, deadlines, specifications and budgets are always adhered to."
With the ReWalk to the Cybathlon
Exoskeletons have already reached a significant level of technology. But development continues and according to Andreas Reinauer its momentum will surprise a lot of people. "Systems will most probably become smaller, lighter and more intelligent through the use of high-tech materials and synergies from research."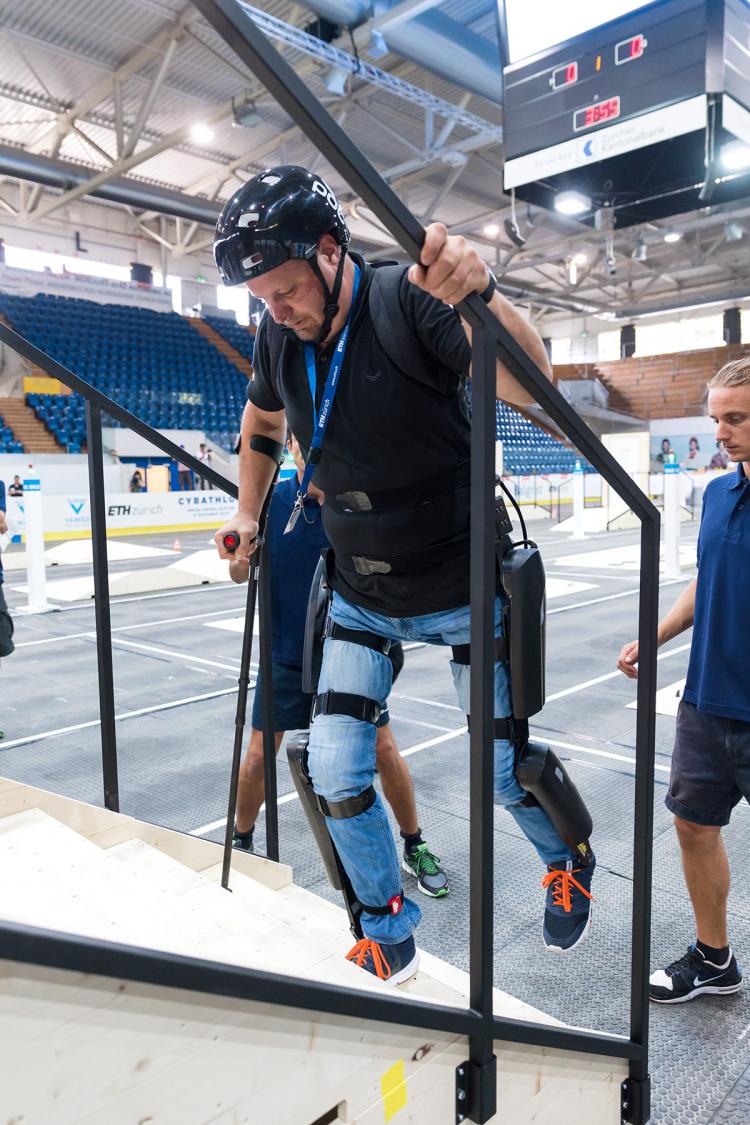 An equally important aspect is the financing of these exoskeletons (around 70,000 Euro) through health insurance schemes. This has already happened in individual cases but is still not a matter of course. For this reason ReWalk wants to campaign for more acceptance – amongst other things by taking part in the Cybathlon competition 2016 which was held in Zurich. "We wanted to show that in addition to everyday obstacles, an experienced ReWalk user is able to cope with a difficult course." Eventually, Andre van Rüschen succeeded and won the exoskeleton race with his ReWalk suit.
Cybathlon
Parathletes compete against each other with state-of-the-art technology at the Cybathlon. There are six disciplines for motorized wheelchairs, arm and leg prostheses and exoskeletons, among others. The aim is to complete an obstacle course as correctly as possible. The time required is secondary. The Cybathlon will premiere in Switzerland on October 8, 2016. 59 teams from all over the world will take part. The idea behind it comes from the ETH Zurich, which by holding this event wants to break down barriers between people with disabilities, science and the public.