maxon has developed a new drive system for the AGV market. Our experts from the business unit "Mobility solutions" explain what's behind it:
1. What is the new maxon wheel drive system (MW)?
The maxon wheel drive system (MW) is a modular, highly integrated, and compact drive system. The standard configuration consists of the motor, gearhead, and encoder, and can be individually supplemented with brake, controller, and wheel as desired.
2. How did the product come to be? What triggered its development?
As a result of our many years of experience in drive technology and the continuously growing market for mobile robots, AMRs (autonomous mobile robots), and AGVs (automated guided vehicles), our specialists developed the MW. It is a modular and space-saving alternative to the standard combinations used to date and thus provides added value for our customers.
3. What MW versions are available?
Currently, we are offering the "MW 500" version, with a load capacity of 500 kg per unit. Other versions are planned. We are, of course, also able to fulfill individual requirements our customers may have.
4. Which fields and applications could benefit, and where do you see the most potential?
The MW is perfect for use in driverless transport systems, also called AGVs (automated guided vehicles) or AMRs (autonomous mobile robots). As the names indicate, these robotic systems are controlled automatically and drive either autonomously or on rails. They are mainly used for material transport in logistics, both indoors and outdoors. The high demand for goods sold in online shops, as well as the increasing digitization (Industry 4.0), is accelerating the development of and need for these autonomous transport systems. Service robots that do not necessarily handle transport tasks are also becoming increasingly common in various industries. Examples include human service, such as information systems, autonomous service systems for workshop logistics, agricultural robotics, safety engineering, cleaning technology, healthcare technology, and much more.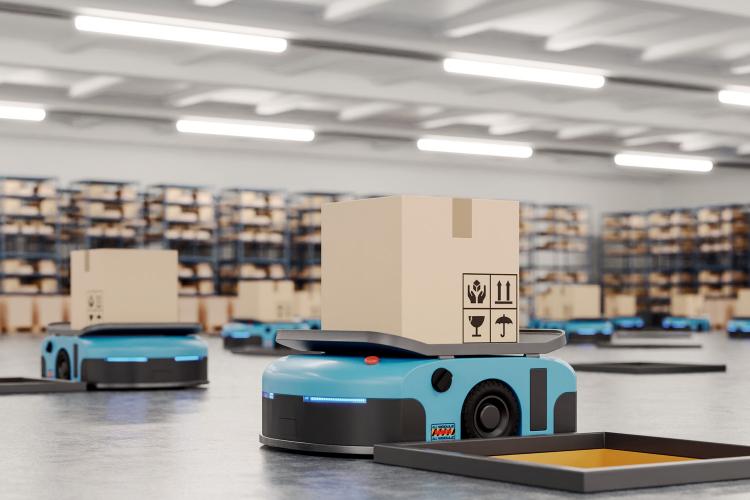 5. What are the advantages of MW over other comparable products on the market?
The components of the MW are perfectly matched to each other. The key advantages are the compact (short) design and the efficiency. The high modularity of our wheel drive system also makes it possible to customize it to a variety of customer requirements. The flexible and agile development, production and assembly philosophy implemented at maxon also enables us to fulfill special requests. Another advantage lies in the fact that maxon can also supply a complete system, if required. Wheel drives are frequently used in combination with other drive systems. In equipment performing infeed, locking, raising, lowering, and positioning tasks, maxon's drive components have long proven themselves. We can also offer solutions for multi-axis controllers, batteries, and battery management systems.
6. Is the wheel drive already being tested by the first customers?
The first wheel drives have already been delivered and are being tested by pilot customers.