Seven marathons, on seven continents, in seven days. Linda Carrier goes the limit while being a Type 1 diabetic since the age of fourteen.
Imagine starting your first marathon out of seven in Antarctica with a temperature of -15oF. When Linda Carrier ran the World Marathon Challenge in 2019, that's where she started. The World Marathon Challenge is a logistical as well as a physical challenge. In 2019, runners started in Novolazarevskaya, Antarctica; then flew to Cape Town, South Africa; Perth, Australia; Dubai, United Arab Emirates; Madrid, Spain; Santiago, Chile; and finished in Miami, Florida, USA. Linda ran in both the 2019 and 2020 races. For the 2020 race, the weather was so bad in Antarctica that they swapped the first two locations and ran in Cape Town first.
What's amazing about this story is that Linda is a Type 1 diabetic and has been since the age of 14. At that young age, she gave herself multiple injections a day in her thighs, upper arms, hips or belly. Considerations included not only the amount of insulin, but the location of the injection. Each injection site can deliver insulin into the bloodstream at different speeds, which means she had to think about the time of day and how quickly her body needed the insulin. Plus, she had to consider how often she administered insulin in the same area.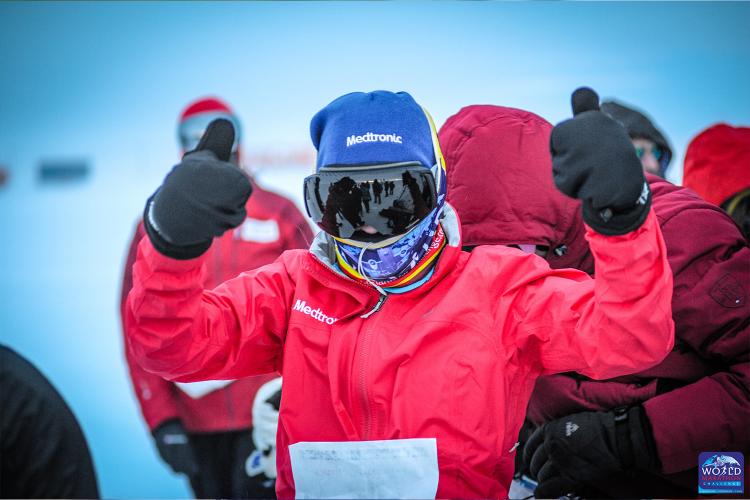 None of this stopped Linda from running. As an active child in a household of seven children living in Columbus, OH, she often ran—encouraged by her mother—to use up excess energy. Since blood sugar changes with exercise, stress, food intake and weather conditions, she had to learn the nuances of her body so that she could balance her blood sugar throughout the day. If she became shaky, nauseous, or had low energy levels, she would adjust her insulin intake for a better balance.
Linda ran her first half marathon in 1996 in Vancouver, BC, and was in her late thirties when she first acquired a Medtronic insulin pump. With the pump, Linda fills the reservoir with insulin every three or four days and can adjust the insulin pump depending on how she feels and what she's doing if she chooses to. Before receiving the pump, she had to be more aware and cautious when she ran a marathon because her blood sugar levels need to be fairly consistent throughout the entire race.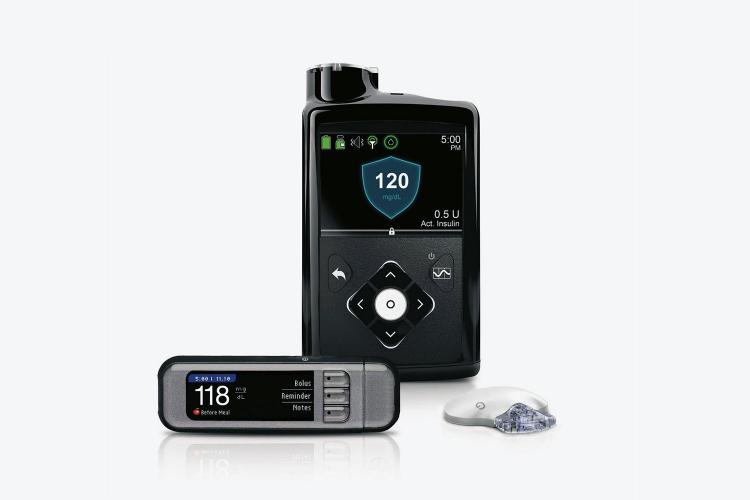 The Medtronic pump is designed to automatically adjust background insulin, which could be important during training and running a marathon. During a run, if Linda senses a change in her body, she can quickly check her glucose measurement and, if needed, make an adjustment by increasing her sugar intake through candy or drinking some Gatorade. After a marathon, she would often not feel good for about 24 hours. She'd adjust the settings on her pump to balance herself out so that she'd feel better. Since Linda would be traveling in extreme weather and to remote areas, Medtronic provided a loaner pump to her in case she needed a backup during her World Marathon Challenge in case her Medtronic pump failed during her World Marathon Challenge runs.
Linda presently uses Medtronic's MiniMed™ 670G system insulin pump with the Guardian™ 3 continuous glucose meter (CGM) that automatically reads her blood sugar levels and adjusts background insulin every five minutes based on sensor glucose changes (see Figure 1). Medtronic insulin pump systems include the insulin pump, reservoirs, infusion sets, sensors, and transmitters.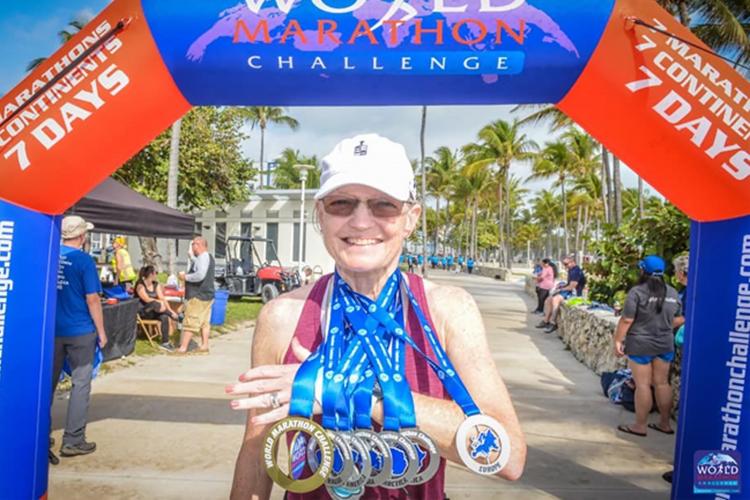 Medtronic's most advanced insulin pump available today in the U.S. is the MiniMed(TM) 770G system. Through real-time glucose readings, the system is able to calculate a personalized amount of insulin to deliver based on each individual's needs. These insulin pump systems connect with compatible smartphones with software that allows users to view sugar trends and insulin delivery whenever they choose. When first training for her running career, Linda tweaked her insulin pump system to her specific needs. Now that she has nailed down the settings, she doesn't have to touch them very often.
The MiniMed systems come with an IPX8 rating, which means that they are water resistant to a depth of up to 12 feet for up to 24 hours. The sensor and transmitter are water resistant at 8 feet for up to 30 minutes, although CGM readings cannot be transmitted from the CGM to the pump while in water. The pumps also operate at altitude (10.2 psiA to 15.4 psiA). Present and historical data can be read on the system's color screen, which offers auto-brightness for ease of use. These design specifications are important when it comes to Linda being able to run under extreme conditions without concern about the operation of the insulin pump system.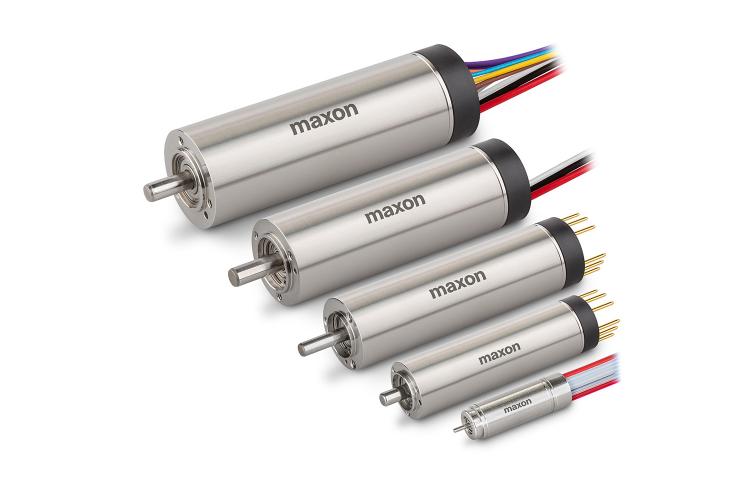 The Medtronic series of insulin pumps must offer high performance and long life. The core to the pumping action of the product is the pump motor system, which is designed and manufactured by maxon (see Figure 2). The motors used are brushless DC (BLDC) motors that incorporate high-energy neodymium magnets to provide a very responsive mechanical time constant. The motors include built-in Hall effect sensors to provide closed loop feedback to the control electronics, assuring that the pump delivers a precise amount of insulin. Electronic commutation allows for minimum electrical noise, as well. maxon motors are available with a wide range of speeds and torques for a variety of applications across a wide range of industries.
Linda likes to challenge herself and has completed sixty-six full marathons and fifty-five half-marathons to date. One of her goals is to run a marathon in all fifty states and presently has twenty-nine down. She also completed the World Marathon "Majors" in 2015, having run Boston, Chicago, New York, London, Berlin and Tokyo marathons.
Maintaining the highest standards in product design and manufacturing is particularly important with medical devices.The Medtronic insulin pump has been an important part of keeping her blood sugar levels balanced for each run. For Linda, it allowed her to run the World Marathon Challenge with few worries. The grueling event meant that she boarded a plane and ran a marathon as soon as the plane landed. This scenario was repeated for the seven races. All of the runners ate and slept on the plane while traveling from one location to the next—crossing multiple time zones—which meant that her insulin pump was also put through the paces. Thanks to the right design and quality components, the pump perfectly operated the whole time.