A real electric car in miniature is giving children as young as four the opportunity to start their driving career early. With lessons from £20, the aim is to set children on course for excellent road safety and driving skills before these young drivers pass their test for real. Young Driver Motor Cars is providing this realistic driving experience using maxon motors.
According to the Department for Transport, young drivers, including those between 17 and 24 years old, are more likely to be involved in an accident compared to other age groups. Young drivers also have relatively higher injury rates in road collisions. The need to make driving a safer experience for the young was the motivator for Ian Mulingani in his leadership of Young Driver.
The Young Driver scheme provides driving lessons throughout the UK in safe areas, off the public highway, to children aged between 10 and 17. Through government-approved instructors, the aim is to give young learners a head start and enable them to become safer drivers. But following demand from parents, 10 years old still wasn't young enough.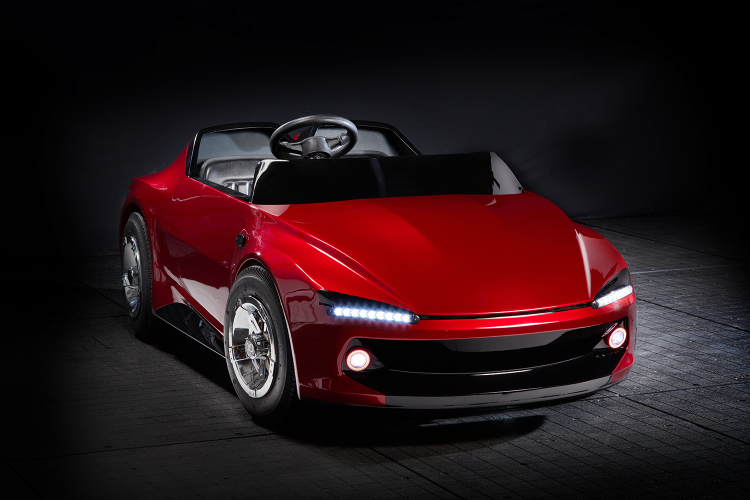 Firefly Mk I
"Parents would bring along younger brothers and sisters who wanted to try our driving lessons, but children of this age were too small to drive the standard, road-going cars we use for 10- to 17-year-olds," says Ian. "I tasked our team to buy some small electric cars, but they couldn't find anything suitable. They were either unrealistic toys, not durable enough for our needs, or collectors' items costing £30,000-plus. I realised we needed to make our own."
In 2016, Ian worked with a team including external partners to develop an initial model. The first version of the Firefly, with 12 cars produced, delivered around 12,000 lessons to drivers as young as four.
"After four years using the cars, we'd replaced the batteries a few times, and the motors were still running perfectly. We were using motors from Parvalux by maxon, which came recommended from our engineering partner at the time," says Ian. "The car bodies were however in need of attention - as you would expect at the hands of such youngsters behind the wheel – so instead of refurbishing the cars, we took the opportunity to develop a new, improved model."
Thanks to Ian's automotive background, he was able to call in engineering expertise, including fellow former Jaguar-Land Rover colleague, Dr Ian Pogson, who began working on the design of the electric powertrain for the Firefly Sport.
"This time, we ran the car development project just like we had done at JLR," says Dr. Pogson.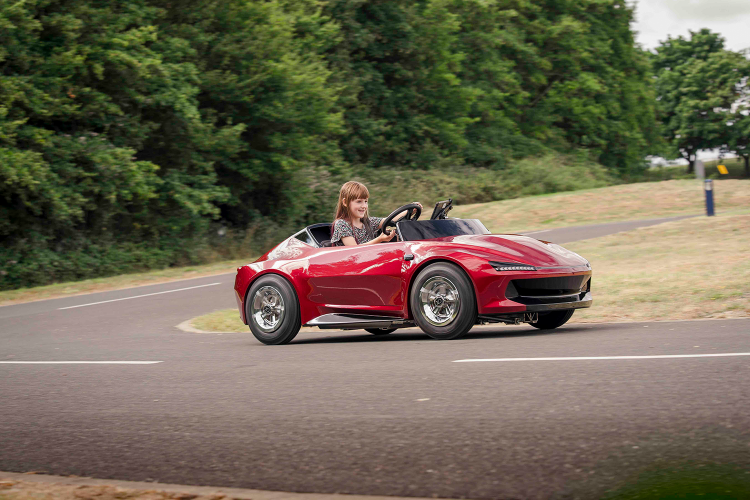 Firefly Sport
The new car includes an upgraded aluminium chassis with independent suspension designed by former Aston Martin prototype guru, Steve Rawson, as well as rack and pinion steering. The body design was even derived from market research among the car's user group: a survey among drivers under 10 years old.
To power the Firefly Sport, the Young Driver team immediately returned to Parvalux motors on the basis that they had already proved themselves.
«The motors provided the speed and power we needed»
"The motors provided the speed and power we needed, and they just kept going with no maintenance required, so we knew they would give us the right performance," says Dr. Pogson.
Just like modern road going electric sports cars, the Firefly Sport is powered by twin electric motors. Rear mounted right angle gear motors, one per rear wheel, are installed on a pair of swing arms with a spring and damper. Maxon specified the Parvalux PMDC right angle motor for its high starting torque and smooth, controlled speed delivery. The motors are combined with a Parvalux GB9 right angle, worm wheel gearbox to optimise torque control.
Running time for the Firefly Sport is also key. This means the motors needed to provide high efficiency, while offering sufficient torque in a lightweight package to minimise overall power requirements.
"Removing and replacing the battery during a Young Driver session isn't a practical solution," says Ian, where the Young Driver team provides 15-minute lessons from morning to late afternoon. "Instead, we needed a lightweight, efficient motor, combined with the right battery technology, that can run all day."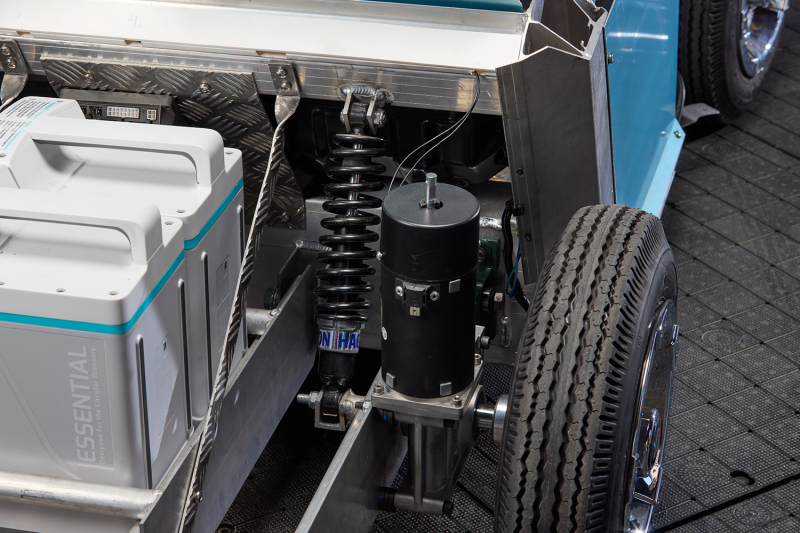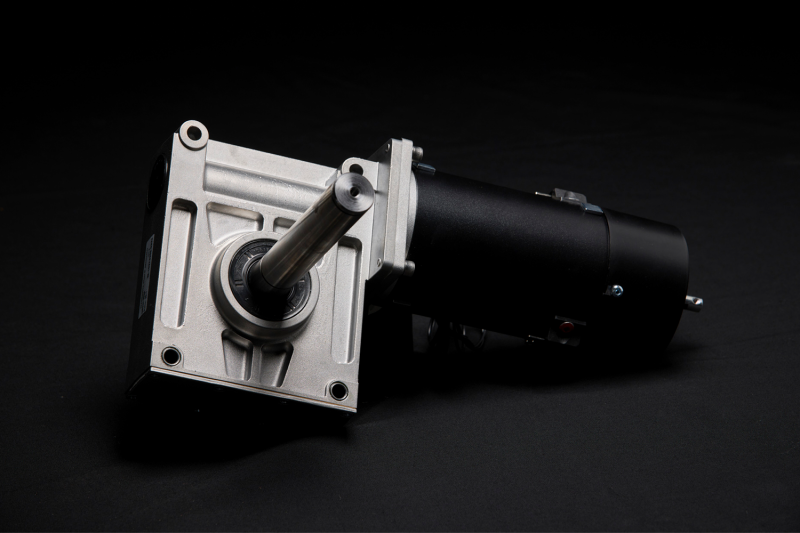 The Firefly Sport, weighing just under 200kg, can operate for up to eight hours on a single charge, driving at speeds around 5mph. The car can travel significantly faster in return for a shorter battery life, but the limited speed is optimal for the young driver experience. After use, the specialist high-cell batteries are recharged using a solar power system, minimising running costs and ensuring a zero-emissions operation.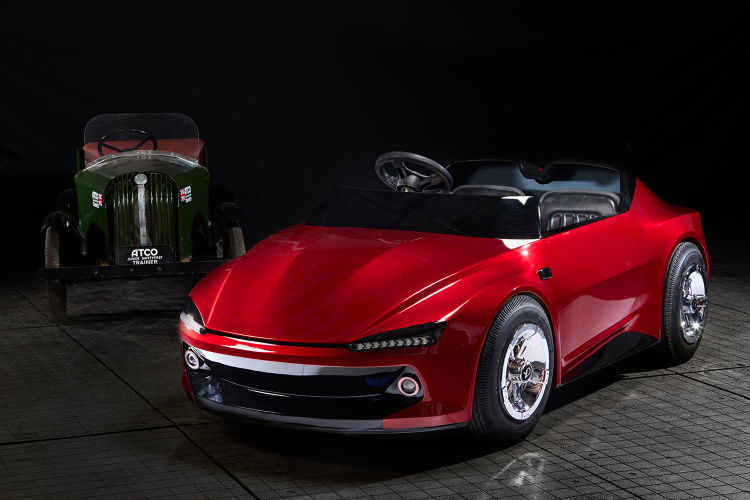 «Just 15 minutes, was all it took to resolve our challenge»
Practical engineering support from maxon also helped optimise safety, with advice on how to lock the motor to prevent the car moving when the accelerator pedal is disengaged, like when the car's stationary on a slope, or if the young driver has brought the car to a stop.
"We had already adjusted the motor on the workbench without success, so maxon came to see the car and showed us that after the turnbuckle adjustment, the motor required a load and resistance for the brake to function" says Dr. Pogson. "Just 15 minutes, hands-on with the car, was all it took to resolve our challenge."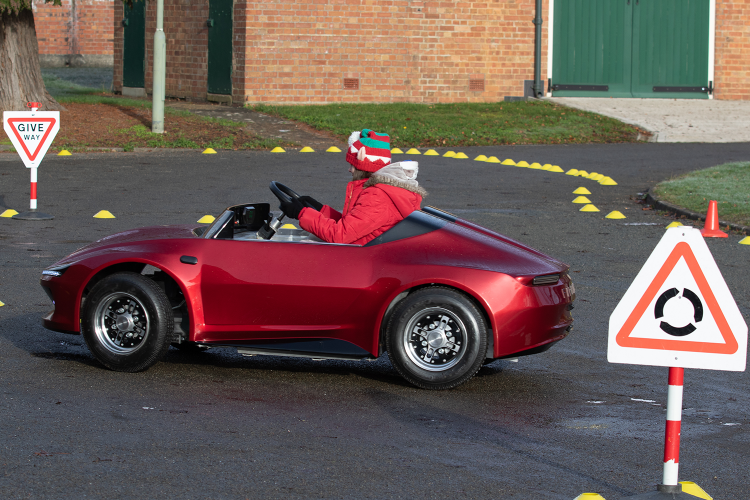 Increasing young driver safety
With six cars completed and a further six in progress, Young Driver Motor Cars is looking to expand production. 150 enquiries have already been received from around the world, and the Firefly Sport is set to retail for around £11,000. Young Driver's main intention for the new car though is to expand the potential reach of driving lessons for the young.
"The national average rate for young drivers suffering an accident in the first six months after passing their driving test is 20%, but for Young Driver pupils, it's just 3.8%, a safety improvement of over 80%" says Ian.
"Young Driver lessons normalise driving as an experience," says Ian. "If you've been driving since you were younger than 10, there isn't the same pressure to drive beyond your capabilities when you eventually pass your test. Secondly, the younger you are when you start to learn, the more opportunity your neural networks have to build, improving your driving capabilities and safety. If you're four years old today, you'll probably only ever drive an electric car, so Firefly Sport becomes a realistic starting-point for your safe driving future."