As maxon | zub celebrates its fifth anniversary, the two development departments have combined their expertise for the first time. The result? The MicroMACS6 controller. The compact master controller is an essential component for system solutions, as Fabian Vogel, Managing Director of maxon | zub, explains.
They complement each other perfectly: maxon's acquisition of zub, which had been put up for sale, in 2017, delivered advantages for the customers of both companies. They benefit from complete solutions, expertise, and a worldwide sales network, along with an extended product range. maxon synchronizes the development of all-inclusive motion control solutions with the specialists at zub. One of the first products of this collaboration is the jointly developed MicroMACS6. maxon can now offer its customers one-stop system solutions, which means fewer interfaces, consolidated expertise, and efficient development times.
Fabian Vogel, what strengths have been combined?
zub has been developing programmable master controllers for many years. We wanted to create a product that would be a good fit for our system developer strategy. We therefore focused on the strengths and expertise of the respective departments. maxon has many years of experience in the development of motors, electronics, and hardware, while zub specializes in the development of motion controllers with power stages, software programming, and application development.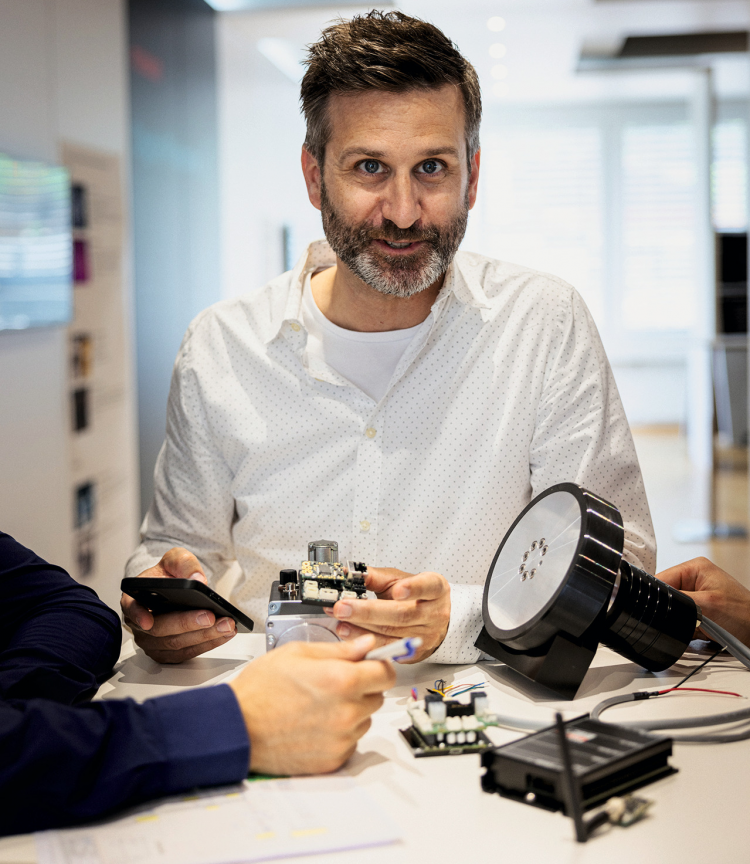 Why is the maxon Group developing programmable master controllers?
maxon has been developing and producing drive components and mechatronic systems for decades. However, the system business is becoming increasingly important and more complex. Programmable MACS controllers are thus an essential component for these system solutions. The master controller (MACS) can be used in a variety of ways. Practical examples include autonomous repetitive processing of travel profiles, as well as complex synchronized multi-axis movements and complete kinematics modules for Scara or Delta robotics applications.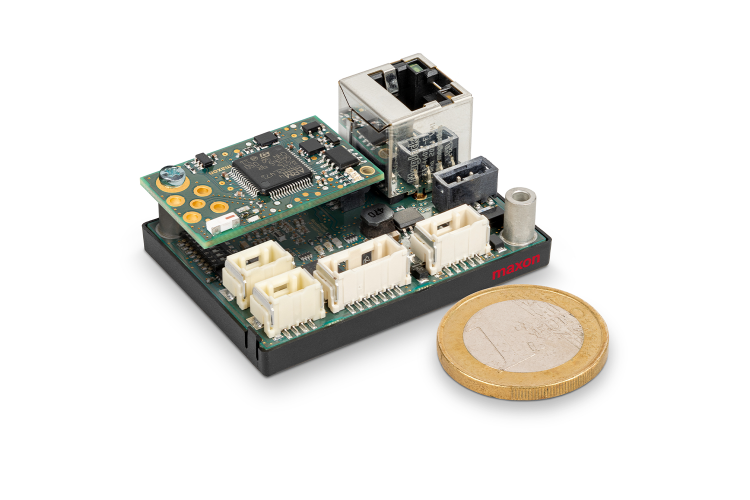 Who can program the MicroMACS6?
Everyone who has programming experience in C. For a quick and easy start, we offer a software development kit free of charge. This development kit provides useful functions and some programming examples.
Where does maxon draw the line when it comes to being perceived as a system provider?
In application development, questions that concern the entire architecture inevitably occur. Is there a higher- level controller? If yes, which one and which interfaces are used for communication? What real-time capabilities are required? How many axes have to work together and in what way? What are the dynamic range requirements? What level of precision is required? And just like that, we are already taking a systems approach. It is important to maintain a clear identity: maxon is a systems expert for drives.
How does maxon provide support?
For questions about drive technology, the maxon service portfolio can be accessed at any time. Experienced system architects and application developers advise or develop customer-specific solutions on request.
What are the key features of the MicroMACS6?
The programmable motion controller without power stages autonomously controls between one and six axes and can be combined with EPOS4 positioning controllers and ESCON servo controllers. Its compact size and attractive price/performance ratio make it an excellent choice for equipment engineering. In contrast to the MicroMACS6, the MiniMACS6-AMP4 has four integrated power stages.
Latest issue
Read the current issue of maxon's driven magazine featuring exciting stories, surprising facts and interesting technical articles on all aspects of drive technology.
Read driven from our website: maxongroup.com/driven