Helicopters are masters of the skies and can land without a runway, but they hit their limits when faced with steep or uneven terrain. A group of engineering students aims to make this a thing of the past.
Helicopters are amazingly agile and free in the air, yet this flexibility practically vanishes when they land. They don't require a lot of space to touch down, but the ground must be even. Otherwise, there is a risk that the helicopter, with its rigid landing structure, will tip.
A new approach could provide the answer to this problem. A group of 12 engineering students in Zurich is working on a project that involves testing an adaptive landing system for helicopters. The system comprises four individually controlled legs, which independently adjust to the surface below – without intervention from the pilot. The idea behind this is to facilitate safe landing at any time.
Objective: A 20-degree incline
The project team is made up of budding mechanical and electrical engineers from ETH Zurich, with support from systems technology students at the Zurich University of Applied Sciences (ZHAW) in Winterthur. Their aim is to construct a prototype using a model helicopter with a rotor diameter of 3.2 meters and an unladen weight of 50 kilograms, onto which the engineers will mount the four legs. The technicians have developed a design that will be able to easily compensate for uneven ground. With the model helicopter and adaptive landing system, the team hopes to facilitate landings on slopes with an incline of up to 20 degrees. Individual obstacles up to 50 centimeters in height should also no longer be a problem.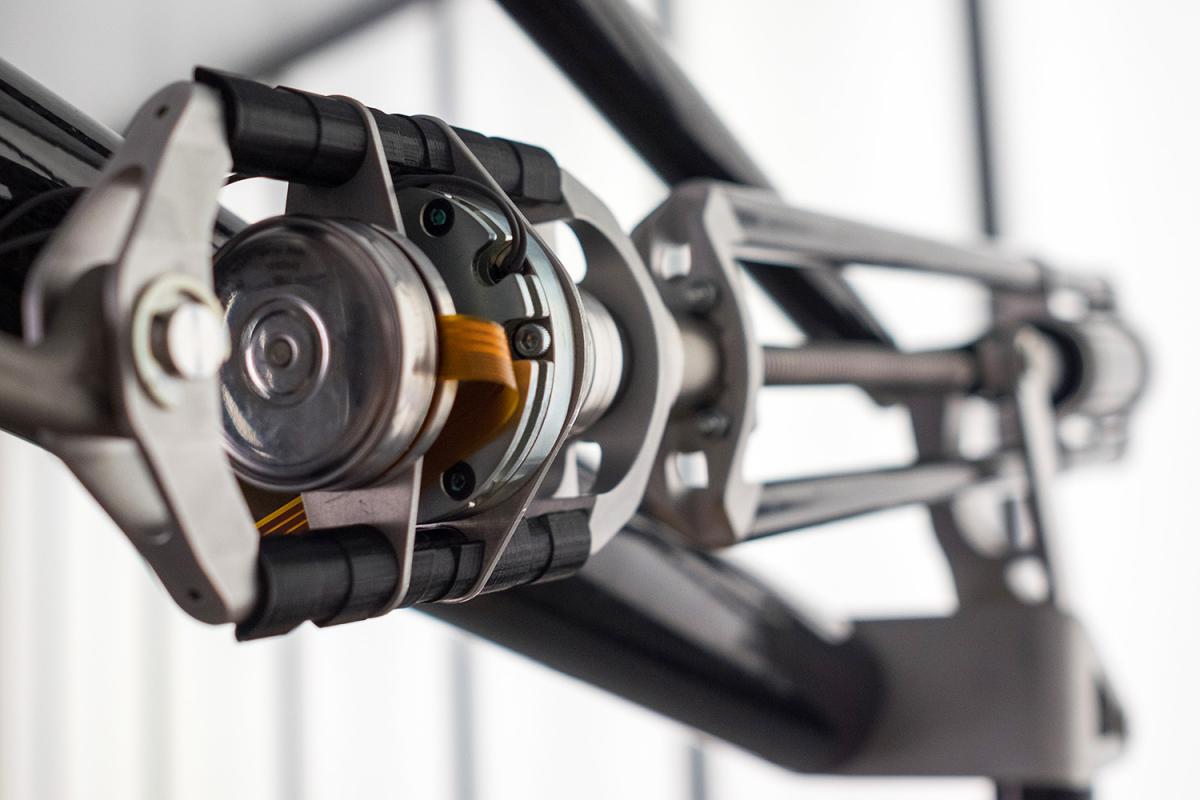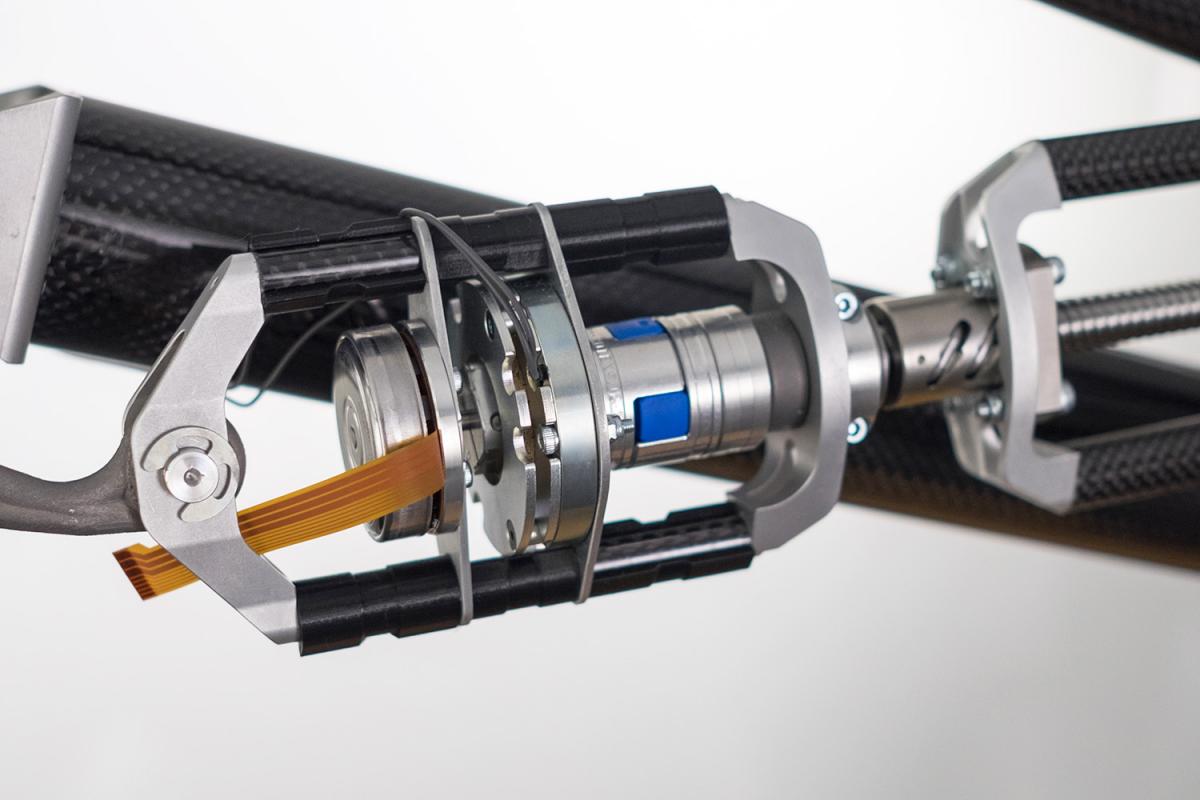 Flat motors for the compact design
The focus project at ETH Zurich is part of the maxon Young Engineers Program (YEP), and is receiving support in the form of reduced-price drive systems. On each landing leg, the engineers are using a brushless EC flat motor to drive a ball screw gear. "Because of their shape, the flat motors are perfect for installation in our power train, as we have a limited length available to us," says one team member. The team is using positioning controllers from the EPOS2 range to control the drives. Among other things, this will regulate the force that the legs exercise on the ground.
With their landing system, the young engineers want to expand helicopters' field of application. One example is mountain rescue. Often this is done using a cable winch when the helicopter is unable to land. This takes more time and is risky. The hope is that the adaptive landing system will make such situations rarer in future. But first, the new design must prove its worth on the model. Theoretically, the legs could be scaled up for use on a manned helicopter. Whether and when this will be the case will become clear over the coming months.
More information about the project: