The Olympics 2020 took place in Tokyo, Japan in 2021 where 10,500 well-trained athletes from 204 different countries gathered and battled for the most wanted medals in 33 different kinds of sports. It is the time when we sympathize with these warriors and watch them perform with close attention through our television screens.
To provide the best experience of watching this event from home, the organizers of the Olympics used only premium camera solutions from Egripment – a family run company with many years of experience in this area (since 1976). This company, based in the Netherlands, is not a new to the Olympics, it has been working with the organization since 1984. Thanks to the acquisition of Kaleidoscope in 1981, which specialized in camera control, they were able to become a long-term supplier for this major sports event.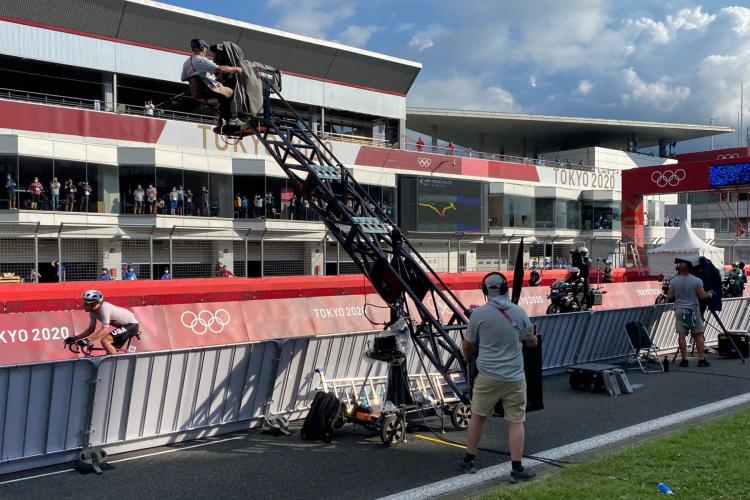 The International Olympic Committee chose Egripment because their equipment is well known to be innovative, reliable and provide the steadiest imaging. For the Olympics, Egripment supplied fifty remote camera heads. Among these fifty, there are forty-four of their latest no. 301 remote camera heads and six no. 306 remote camera heads. The no. 301 remote camera head is their latest model which is incredibly fast to maneuver. The no. 306 remote camera heads are specially designed for a wider view. Each of these is equipped with two powerful drives from maxon. These power drives consist of an EC-max 30 mm brushless motor with a 1000 pulse encoder and connected to an EPOS 2 controller. This complete mechatronic solution is responsible for the rotation of the camera heads. In total, one hundred maxon drive systems were present at the Olympics, providing optimum power to support the best viewer experience possible. Five employees of Egripment were on-site to track and follow the process to secure optimal service.
Egripment chose to work with maxon due to the high power and consistent quality of the products, small volume in combination with a powerful output. Director Philippe Tresfon adds: "Professional cameras develop very fast and get smaller with every edition, therefore our Research & Development department has to adapt extremely quickly. This means we need drive solutions that can fit within that criteria."