Little Luz's eyes light up as she walks for the first time in her life – made possible by Trexo, a walking robot developed especially for children by a Canadian company Trexo Robotics. It is the work of founders Manmeet Maggu (CEO) and Rahul Udasi (CTO), driven by their love of Iron Man and a personal twist of fate.
Trexo's story begins in 2011, when Manmeet learned that his nephew Praneit had been diagnosed with cerebral palsy. This disease is a neurological disorder caused by a brain injury that occurs during or immediately after birth. In North America alone, 500 thousand children are affected. Praneit's diagnosis meant he would never be able to walk. Young robotics engineer Manmeet Maggu couldn't stop thinking about it. He looked for solutions to assist his nephew in walking, only to find to his dismay that there was nothing suitable on the market. There were "exoskeletons" available, but they were designed only for adults. So he decided to develop his own walking robot, working together with the affected children, parents, and physical therapists.
Manmeet Maggu founded Trexo Robotics with his colleague Rahul Udasi, who studied robotics with him at the University of Waterloo. "Our goal is to create technologies that physical therapists trust, parents can afford, and children love," Manmeet said. After many months of development, endless testing, and sleepless nights, Praneit finally got his own walking robot. "It was the proudest moment of my life, when my nephew took his first steps with the Trexo."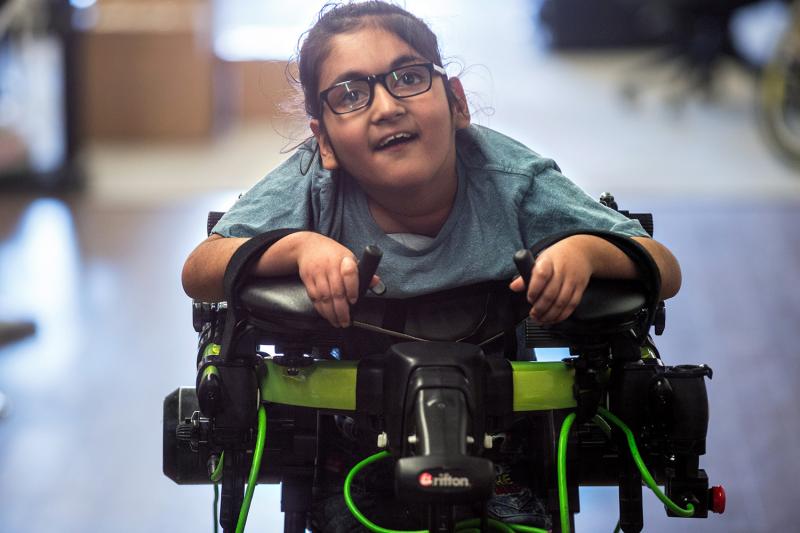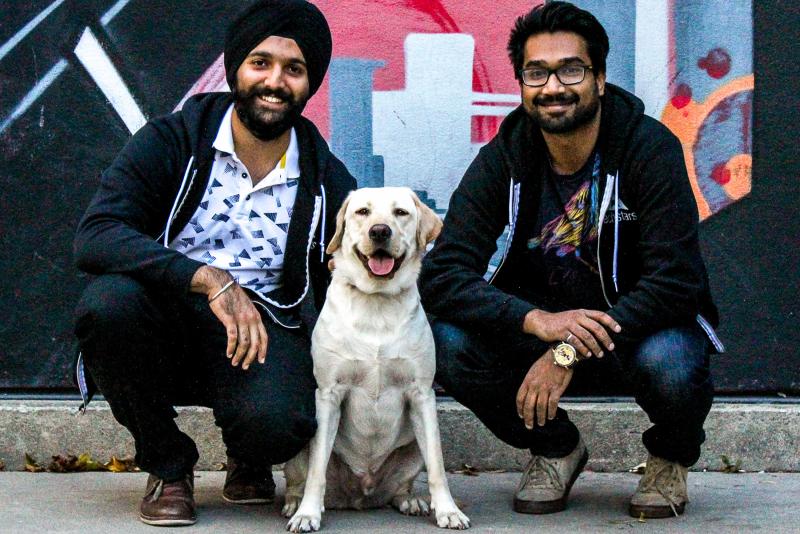 Children with impaired mobility spend a lot of time sitting, which over a lifetime will lead to negative health outcomes. Active movement is very important. Trexo's robotic legs gently move the legs of the child. The speed and the level of assistance can be individually adapted to the needs of the user. That also includes the settings for the knee angle and adjustment of the hip angle.
The battery-powered Trexo walking robot is controlled via a tablet computer, as are the settings, such as the gait pattern and the walking speed. Each knee and hip joint in the Trexo robotic legs has been designed to move within the range of natural human movement. In this way, Trexo strengthens the child's legs, builds up stamina, and brings considerable improvement in motor skills. Best of all, Trexo grows along with the child.
Powerful motors for powerful legs
The precise and even movements require the support of powerful drive systems. According to the founders of Trexo Robotics, their walking robots have a very dynamic range of requirements. Consequently, they use two actuators at the hip joints and two additional drives at the knee joints. The motors and gearheads used need to have both high speed and high torque, while at the same time being able to handle rapidly changing torques. When it comes to robotic joints, space and weight are paramount, so it was very important for the developers to find a compact drive system.
«As a parent you are told all of these things your child will never do. Trexo has changed that.»
The brushless flat motors from maxon meet all these criteria. In total, four maxon EC 45 flat motors (70 W) are used in the robotic legs, in combination with the GP 42 C planetary gearhead (ceramic) with MILE encoder. Manmeet said, "We found that the motors from the maxon EC Flat series were the best for size and power density. The planetary gearheads with ceramic gears also provide exceptionally high torque, and can withstand varying output torques."
Worldwide, there are now about 100 children using the Trexo walking robots. With every new child who uses the Trexo, the walking robot undergoes further improvement. This is achieved above all through close collaboration with the parents. Luz's mother Caro said, "Trexo is giving us so much hope because as a parent you are told all of these things your child will never do. Trexo has changed that."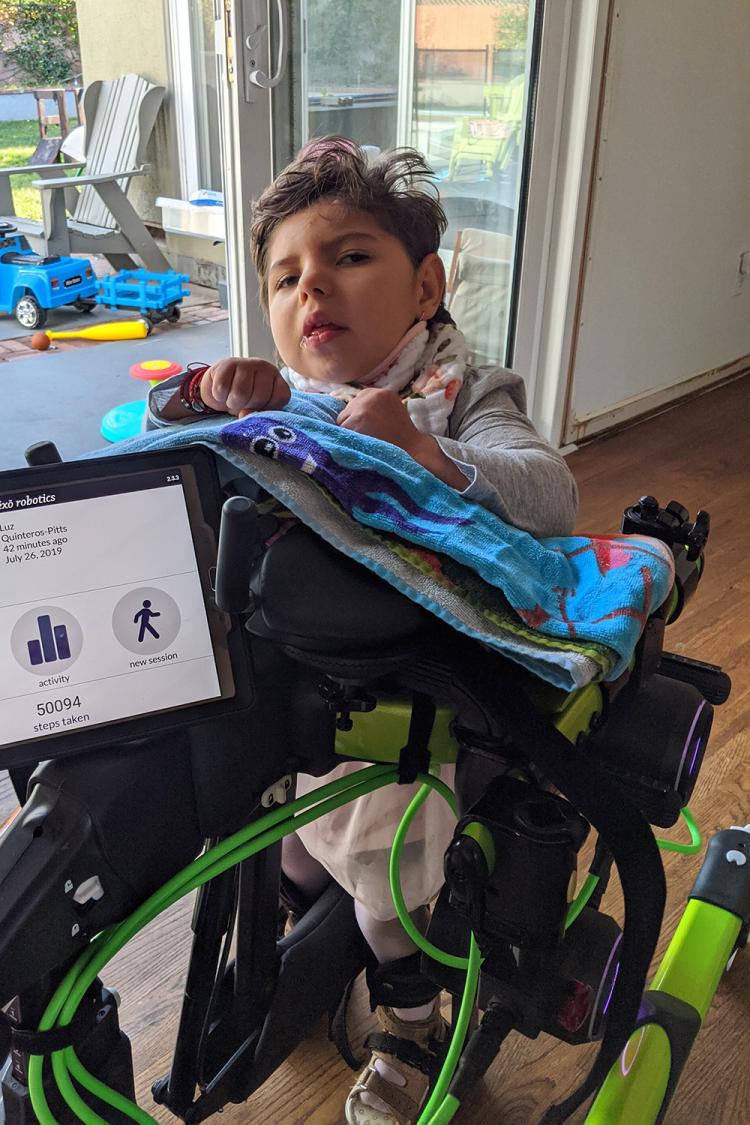 For the two robotics specialists, it is incredible to see the children smiling proudly as they experience walking, and get stronger and stronger. Manmeet said, "The joy we see in the eyes of the children and parents and the positive feedback we get gives us fresh motivation every day to keep going and further develop our walking robot. For us, every one of these kids is a little Iron Man."
Author: Anja Wieder